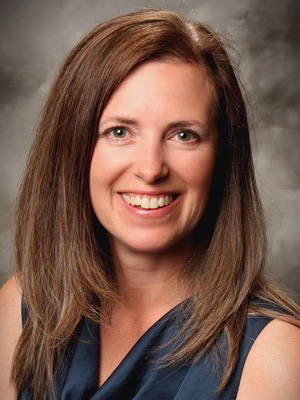 Specializes in: Anxiety, Depression, Trauma, Intimacy and Relationship Problems, Adverse Health Conditions, and Life Transitions.
Kyla McBurney-Rebol, PhD
Kyla McBurney-Rebol, PhD, is a licensed psychologist in the states of Idaho and Pennsylvania. Her clinical background includes working with families, individuals, and couples primarily in outpatient settings.
Dr. McBurney-Rebol uses the therapeutic relationship, evidence-based practices, and customized practical coping skills to help patients achieve improved self-regulation. She integrates Cognitive Behavioral Therapy and developmental theories to address patient experiences such as anxiety, depression, trauma, intimacy and relationship problems, adverse health conditions, and life transitions.
Dr. McBurney-Rebol dual majored in Biology and Psychology at Seattle Pacific University (Seattle, WA, 1994). She earned master's degrees in the schools of Psychology and Theology and a doctorate in Clinical Psychology from Fuller Theological Seminary (Pasadena, CA, 1999, 2001, 2004). She completed post-doctoral training in pediatric psychological assessment at a community mental health agency (South Pasadena, CA, 2005).
While residing in southeast Idaho Dr. McBurney-Rebol practiced at a Regional Medical Center as a supervising health psychologist in integrated cardiac and bariatric treatment teams and provided brief focused interventions and assessments. She also worked in an outpatient counseling center providing individual and couples psychotherapy. She is credentialed as a Health Service Psychologist with the National Register and is currently pursuing advanced certification as a sex therapist with the American Association of Sex Educators, Counselors, and Therapists.
Dr. McBurney-Rebol was born in Thailand, has lived in seven states, and current resides with her husband and three children in the South Hills area. She enjoys skiing, walking, and volunteering as a USA Swimming official.
Please use our secure contact form below to contact Kyla McBurney-Rebol directly. To protect your confidentiality, all information is sent using an encrypted, secure, third party service.